4 Budget-Conscious Vacations for Inner Peace and Physical Well Being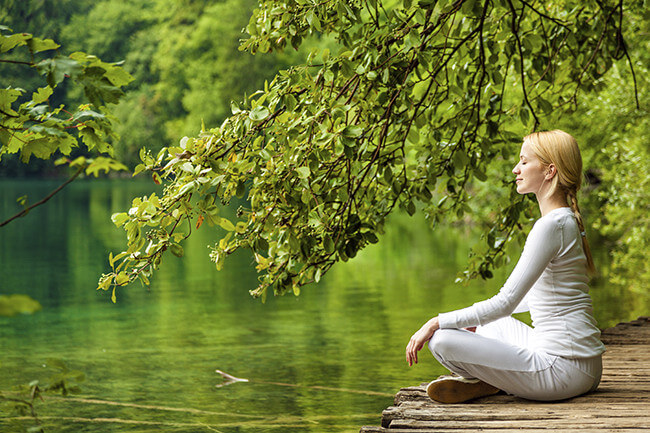 From silent monasteries to luxurious spa treatments, wellness retreats offer a variety of services for their clientele and can make for the revitalizing vacation of a lifetime.
Some retreats may focus on spiritual well-being while others emphasize clean eating or exercise – but at their core, their priority is the same: you!
While guests are usually welcome to attend retreats with friends or family, many find that it's most rewarding to go alone. Designed to promote the inner peace and restoration, retreats are an opportunity to focus inward while surrounded by nature's tranquility.
Just outside Nevada City, California is one of these retreats, designed with mature clientele in mind. The Active Seniors' Yoga Getaway provides four-day retreats which includes workshops that apply yoga to daily routines. Yoga instructors work with guests on a one-on-one basis to customize yoga routines that suit guests' individual needs, using yoga to promote concentration, balance and flexibility. Against the backdrop of the Sierra Nevada Mountains, guests are encouraged to take in the nearby forest trails and lush meadows over the course of their stay.
Traveling south down the California coastline, those interested in a more brief excursion could venture to the Glen Ivy Hot Springs, where a weekend day-trip costs $64, or $46 for a weekday. The Hot Springs offers an assortment of warm and cool soaking pools, classes like water aerobics and tai chi and a menu of massages and body treatments.
For those looking to commune with nature, the Spirit Travel experience in Sedona, Arizona promises a transcendent experience surrounded by untouched wildlife. Regarded as something of a spiritual hot spot, Sedona is home to a number of wellness retreats and workshops, but the Spirit Travel retreat promises something unique. Though it does include traditional wellness exercises and beautiful hot springs, the Spirit Travel retreat is unique for its more active, adventurous opportunities to commune with wildlife, including swimming with manatees, walking amongst wild horses and even interacting with wolves. Operating with a model of "in our pleasure we find our treasure," the Spirit Travel retreat takes a less structured approach to wellness and focuses on reconnecting with your inner self via communing with nature.
Nestled in the Colorado Mountains, the Vail Vitality Center is the ideal retreat for the physically active. Home to the "weekend warrior, active aging athlete, busy executive or someone in between", the Vitality Center works with guests to design health and fitness plans tailored specifically for them, in the sustainable and scenic mountain resort setting. Guests can sign up for a variety of workshops and classes, in addition to spa treatments and nutritional consultations. Fall prices start at $179, with Sunday-Tuesday arrivals getting a 20 percent discount on three day or longer stays.
In addition to a change of scenery, wellness retreats offer an opportunity to stretch your mental, spiritual and physical muscles in an excursion where you are encouraged to focus on you.