Best Soap for Sensitive Skin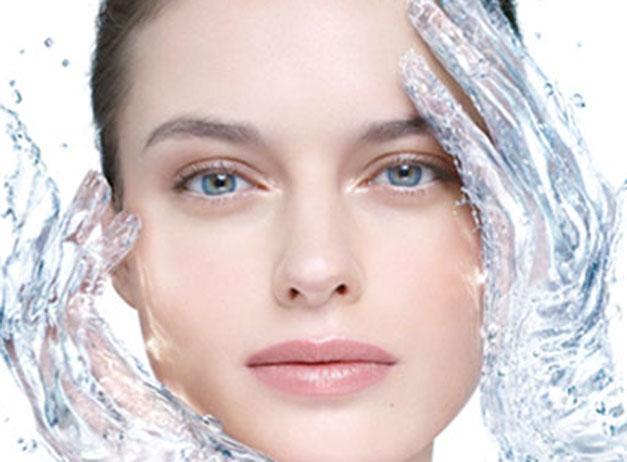 One big challenge faced by those with sensitive skin is identifying the skin products that are right for their skin and those that do not cause irritation. The brighter side to this problem is that you will find more products specific for sensitive skin today that were not available a decade ago. As such, the beauty industry is loaded with products that contain chemicals and fragrances that could result in acne, allergic reaction and other skin problems. Hence it is wise to use products that are made for sensitive skin.
If you have a sensitive skin, it will be unable to tolerate any regular soap, and you will most likely experience breakouts and allergic reactions due to using wrong products. This makes it necessary to be aware on what soap is best for your sensitive skin. A good soap should preferably contain natural products and should also be mild, but provide effective results without stripping the skin from its essential oils. It should not be harsh otherwise it can cause irritation.
The following are a few of the best soaps that are designed for sensitive skin. Let us learn more about them.
http://www.dove.us/Products/Bar-Body-Wash/Beauty-Bar/Dove-Sensitive-Skin-Unscented-Beauty-Bar.aspx
Dove Sensitive Skin Unscented Beauty Bar soap is hypo-allergenic and fragrance-free. It is very suitable for those with sensitive skin and it contains ¼ moisturizing cream and mild cleansers that leave skin clean, soft and smooth. Due to its mild formula, it does not irritate sensitive skin, but provides moisture and prevents dryness without leaving residue. Dove bars are highly recommended by dermatologists and pediatricians. Soaps strip your skin of its natural moisture due to the presence of drying ingredients in them and they make your skin feel tight and dry. Whereas Dove does not dry skin as soap does. It delivers the sensitive care that is required for your skin.
http://www.aveeno.com/product/aveeno-+moisturizing+bar.do?sortby=ourPicks&page=2&from=fn
Aveeno Moisturizing Bar has a unique soap-free formula that contains oatmeal. It is mild in nature that gently cleanses and soothes the sensitive dry skin. The skin nourishment is achieved due to its unique soap-free formula that is a blend of powder-fine ACTIVE NATURALS® Colloidal Oatmeal that is clinically proven to moisturize and relieve dry skin and moisturizers that are aimed at softening your skin. Oatmeal helps in the restoration of the normal pH of your skin and also assists in the moisture maintenance. Sensitive skin will benefit from Aveeno Moisturizing Bar as it is also dye-free and fragrance-free.
http://www.cetaphil.com/gentle-skin-cleansing-bar
Cetaphil Cleansing Bar is designed for sensitive and dry skin. It efficiently cleanses and soothes the skin making it feel soft, smooth and hydrated. Sensitive skin which suffers from dryness and irritation can find relief with Cetaphil due to the presence of soothing petroleum in it, and the natural protective oils in the skin are restored while cleansing. It is devoid of harsh ingredients and moisturizes the driest skin. It is free of soap but offers effective cleansing, and gentle enough on the skin such that it can be used even on children.
Conclusion:
Though it is common to have sensitive skin and the irritation it causes with the usage of skin products are known and annoying, flawless and perfect skin is not unachievable if attention is paid to the ingredients label in a skin product and by ensuring that the best soap for sensitive skin is chosen.