Actbiotics Review – Does It Work?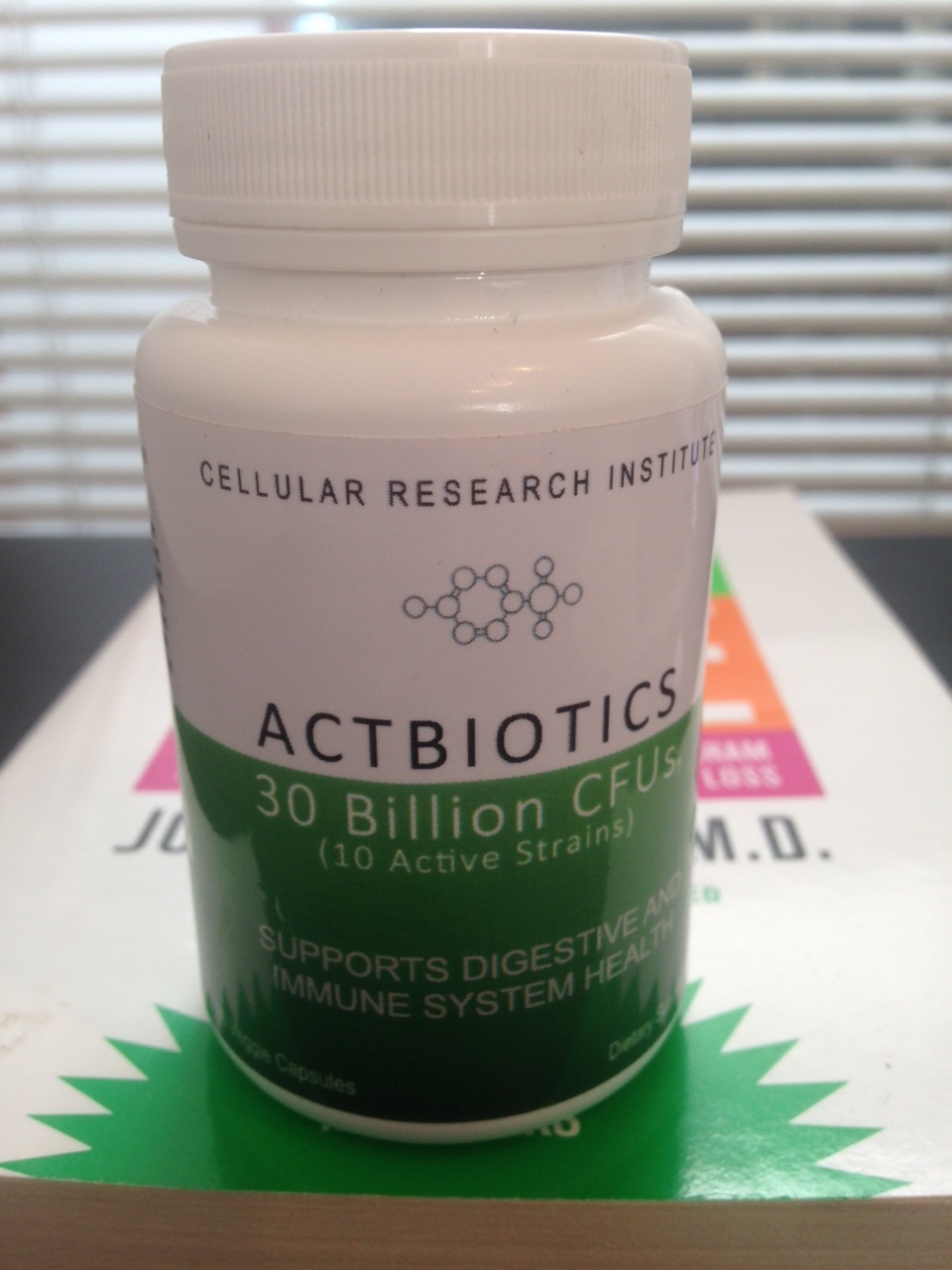 There are a lot of probiotic products on the market, and finding one that works best for you is tough. We reviewed Actbiotics and this is what we found.
Doctors recommend probiotics to their patients, but getting these beneficial bacteria into your body can be a struggle. Finding a delivery method that actually gets the beneficial bacteria to your intestines alive where they do the best work is half the battle.
We compared Actbiotics probiotics formula to competing supplements on the market, and this is what we found in our independent reports, from evaluating the product's claims.
Actbiotics has ten active strains.
Easy enough information to get- It's printed right on the bottle. But is this a good thing? Researching probiotics leads us to the conclusion that there are two major types of beneficial bacteria that you want in your gut. Bifido bacterias and Lactobacillus bacterias. One type works in the small intestine, and the other in the large. Most probiotic products only bring a few of these strains to the table, but physicians insist that a variety of beneficial bacteria are ideal, so having a large variety of strains in one supplement is a definite plus. Actbiotics scores very high in this category by offering not  only 10 different strains but also by selecting the strains with the most research behind them.
Actbiotics contains 30 billion CFUs.
CFU, or "Colony Forming Unit" is the standard by which bacteria are measured. The more CFUs, the more bacteria are getting inside of you and going to work. Physicians believe that you want to get at least a billion CFUs into your body per dose, anything less probably won't establish a colony. With an army of thirty billion in this supplement, Actbiotics delivers more than many other similar products on the market.
Capsules are designed to get the bacteria cultures to your small intestine alive.
This is probably the most important thing when it comes to probiotics. Physicians agree that probiotics are a good thing, but how they get into your body and get to work is a battle by itself. Many products are dead-on-arrival out of the bottle, or don't make it past your stomach acid. Actbiotics is designed to deliver the maximum amount of living cultures to your intestines where they are most effective, losing the minimum amount of fragile bacteria from the lab to your gut.
Vegan/Veggie, non-GMO, free from questionable additives.
Cellular Research Institute guarantees that its product is bottled in American labs, using ingredients held to FDA standards, free of harmful additives. This is a major point that anyone looking into purchasing dietary supplements should be aware of. Supplement marketing can be shady, and you should always check the manufacturer to see if the ingredients listed really come from reputable sources. Actbiotics passes this test.
Did Actbiotics work for me personally?
I have always suffered from some kind of digestive discomfort my whole life, even when I was young. While investigating the product, our team got our hands on a few bottles Actbiotics  so when I was offered to try them for myself, I jumped at the opportunity, even though this meant being the guinea pig at the office. I normally don't put this in the article but I decide to share my personal experiences as someone might find it helpful.
During the first week while I adjusted to the new bacteria taking up residence in my intestines and adjusting to the new balance of gut flora, I happened to have a lot of gas and was not happy. But upon further research however I found out that while the new bacteria is setting up shop, this is completely normal, and I decided to tough it out.
By the end of my second week on the product, I was normalized and no longer experienced any GI issues from the supplement. Starting in week three but most noticeably in week 4, my bathroom visits evened out, became more regular, and I was noticing changes to my appetite and minor weight loss from my adjusted GI function. I realize that this experience may not be be same for everyone but that's how it was for me.